An early scene of Chelan as lots are purchased and developed. Who was responsible for this? Scott Brundage has the answer.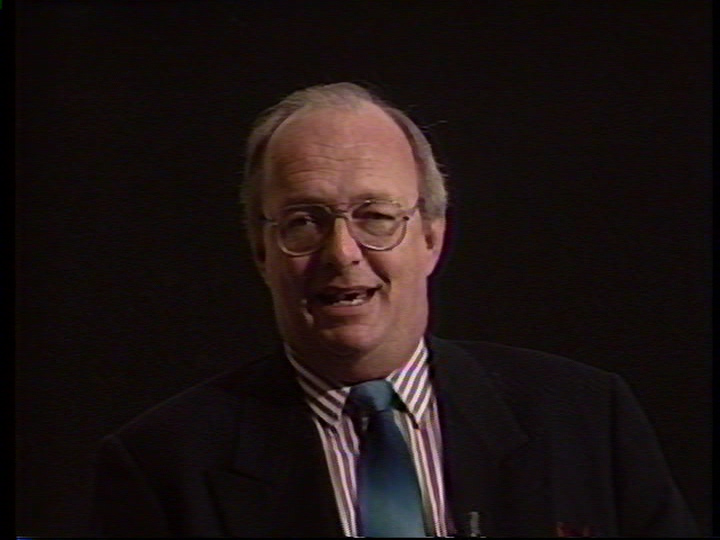 Scott Brundage tells a story about the man he claims invented Lake Chelan.
Listen to Scott tell the story
---
NOTE: Master Storyteller Scott Brundage passed away on August 4, 2018, shortly after he contributed this story. Scott is remembered for his distinctive voice as a radio announcer and sportscaster for local radio station KOZI from 1972 to 1995. We hope to bring some of Scott's recorded stories to future editions of Lake Chelan Magazine.
---
The man who invented Lake Chelan: this is a man born in a rural town in Illionis, who as a young man, followed the sage advice of "Go West Young Man" and went west. Arriving there at about the time that Geronimo was first captured in the desert southwest of America.
DeWitt Clinton Britt. He wanted to be a writer, a newspaperman, and he wanted to do it in a thriving, growing city and in the desert, he saw none. And so, as 1890 rolled around, he went to the Pacific Northwest to a small place most had never heard of - Spokane Falls. It was called Spokane Falls because there was falling water there and it was used in a unique way - to generate electricity. It was cheap and it meant that major cities could be quickly created - developed at low cost.
There was a newspaper there, The Spokesman-Review for which DeWitt Clinton Britt went to work, but he had not been there long, when a fellow named Lofland McLean, a financier - he called himself. A promoter, others called him, but a landowner with money. Lofland McLean had purchased land in another even smaller less settled place: Chelan Falls, and he made a deal with the young, ambitious writer. He made the deal that said simply this: "You will have a printing press, all of the equipment and financing you need to establish a newspaper. If you establish it for one year at a minimum and it had to be at Chelan Falls." Instantly DeWitt was convinced that Chelan Falls was to be a major city too.
He established his newspaper in August of 1891. And in his very first edition claimed Chelan Falls was to be the next Denver in the Pacific Northwest, that it would be a haven for tourists along the Columbia River at which banks Chelan Falls rested, and it would be a "megacity," he said.
So for one-year publishing in his paper many different advertisements for land at Chelan Falls listing himself as the realtor, and of course, profiting Loflin McLean.
Well, one year later to the week, DeWitt C. Britt picked up stakes and moved his newspaper. Not easy to do. From the edge of the Columbia River up to Lake Chelan was over one thousand feet, and it was not easy. The only road was what is now called the old Chelan Falls Road then DeBritt it was simply the only way to Chelan. The Chelan river ran at the bottom of this cavernous canyon a canyon with walls of shale easily crumbling into the river far below. To take a wagon up that road was, well, a harrowing experience and it took a ten horse wagon to pull that printing press up that very narrow winding dangerous road. But it was done. DeWitt C Britt was not easily daunted.
He established his newspaper at what is now Chelan. It was barely a settlement then no city at all, but his newspaper established there once again said that this was to be a major city. Well, the newspaper was not all that influential. There just weren't enough people to be influential except the very earliest internet, if you will, was available. Newspapers had something they called "The Exchange." If you published a newspaper, you sent it of course to the residents in your area.
But, they were not your primary audience. Your primary audience was the other newspapers for as far as you could send yours. So Bret sent his paper to Waterville, to Coulee City, but also to the bigger towns like Spokane Falls and like Seattle and more. In return, he got the news from those communities, and it was from those communities that the people in Chelan had come. So we printed news in tiny bits of their place of origin so they would reduce paper, and so on.
DeWitt C. Britt was; also, it's believed, a recovering alcoholic but he worked, and he was in his prime in his early 40s at Chelan, and he met some very interesting people because Chelan was also the jumping off point for tourists who would go deep into the mountains.
Lake Chelan, he said, was probably over 60 miles long. And while it started in the Chelan community, it ended deep in the heart of the Cascade Mountains where Stephen Barton brother to the famed Clara Barton had decided to risk a railroad.
Barton's dream was a railroad that would go along the shore of Lake Chelan all the way to Stehekin. Stehekin being the Indian word for the way through a mountain pass was there. And Barton believed he could build a railroad through that pass to service the great Puget Sound area and connect the east of the state with the west. While there, at Field's Point, Stephen Barton was visited by his sister Clara.
Clara Barton, she of fame in the American Civil War, who treated soldiers while they were under fire and herself had a bullet pass through the sleeve of her blouse without harming her, but killing the soldier that she was helping.
A lady of great courage, 70 years old in 1892, and a tourist herself, visiting her brother at Field's point where she wrote letters, and in a diary saying that Lake Chelan ... "was a place of unsurpassed beauty." as she put it, and saying that the miners there, who were prospectors looking for gold, were fascinating people. And, that trips into the mountainside by horseback were scenes of amazing glory. In other words, she was a promoter for Lake Chelan, too. Her letters to Eastern financiers from whom she was trying to raise money for the Red Cross were most effective and, brought more and more people to the area. DeWitt C. Britt had been the man to start the fame for the Lake Chelan Valley, aided greatly by letters from Clara Barton herself.
In the next ten years, there would be many come into the valley, some of the fame, but most just hard working mountaineering - hunting to stay alive people, vastly interesting not unlike this gorgeous valley with the same mountains, the same Chelan Butte at one end, and the same towering Cascades at the other is today.